There are so many ways you can support Good Hands Plainwell℠!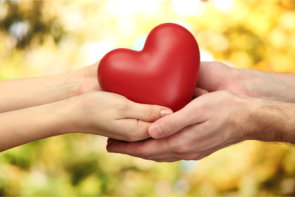 ---
Mail a donation!
Good Hands Plainwell
c/o Hope Lutheran Church
290 12th Street
Plainwell, MI 49080
Good Hands Plainwell℠ is a registered 501(c)(3) non-profit corporation, so all donations are tax deductible.
Wondering how your donation will be used?
During the 2017-2018 school year, an average of 187 children received a bag each week, with a total of 59,218 food items distributed in 6,563 food bags.
---
Volunteer for our weekly food bag assembly.
Donate your time as a volunteer to help us assemble the food bags!
To volunteer for one of our weekly bag assembly gatherings, please call 269-615-5438 or send an email to Del@goodhandsplainwell.org.
Donate "wish list" items for our food bags.
Food item donations can be dropped off during normal business hours at either:
Hope Lutheran Church, 290 12th Street in Plainwell
Clearwater Financial Services,

104 E Grant

Street in Plainwell
All food must be shelf food; please, NO perishable items! All snack items need to be individually wrapped or packaged. You can call us at 269-615-5438 to confirm our current needs, but are almost always in need of the following items:
Crackers – peanut butter, cheese or plain
Pretzels
Granola bars
Raisins
Peanuts
Breakfast bars
Cookies
Any individually packaged snack item
Cereal bowls or boxes
Instant Oatmeal Packets
Peanut Butter – 12 oz or 18 oz plastic bottles
Macaroni and Cheese boxes
Canned spaghetti, ravioli or macaroni
Canned chicken or tuna
Soup – 15 oz cans or in boxes
Pudding cups
Applesauce cups
Fruit cups
100% Juice boxes – 6 to 8 oz size
Shelf life milk – 8 oz carton
Hot chocolate inidividual packs
Thank you for helping Good Hands Plainwell℠ make a real difference in our community today!