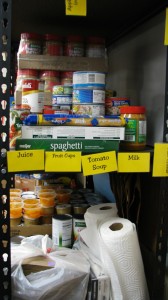 Good Hands Plainwell℠, (formerly Hands2Hands), was founded by retired Plainwell business owner Nancy Heilig, Donna Gorton, and retired Plainwell teacher Delphine Beier.  Start-up funds were generously provided by Hope Lutheran Church and ACCF, with additional assistance provided by Plainwell Community Schools  and the Grand Rapids Feeding America Food Bank.

Good Hands Plainwell℠ is a registered 501(c)(3) corporation formed to provide nutritional support to people at risk in the Plainwell community. We accomplish this goal by providing food items to Plainwell Community School children identified by the school district as qualifying for the Federal Free Lunch Program.

For more information about Good Hands Plainwell℠, please email us at info@goodhandsplainwell.org.
---
The current Board of Directors for Good Hands Plainwell℠ are: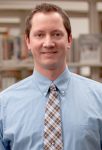 Nicholas White, President

Nick is a Project Manager for Ascension Borgess Ministries and was appointed to the Board in 2012, currently serving as President. He also volunteers for the Plainwell Christmas Project and Borgess Green Team. When he is not working and serving his community, Nick enjoys playing golf, boating, and skiing. Nick has a Bachelor's degree in Civil Engineering from Michigan Technological University. He resides in Augusta and has two young daughters, Joeleigh and Jaylin.
---
Julli Bennett, Secretary
Julli joined the Board of Directors in 2011 and currently serves as Secretary. She is a Graphic Designer and Co-Owner of Bennett Family Agency. A native Michigander, Julli graduated from Paw Paw High School and attended Andrews University. Julli is also active with the Plainwell School Board and Gilkey Parents Club and enjoys biking and gardening. She lives in Gun Plain Township with her husband, Rob, and their six children, Forrest, Maci, Daisy, Zoey, Levi, and Delani.
---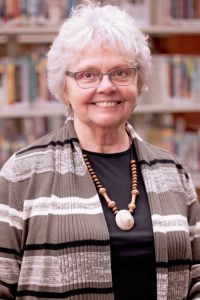 Donna Gorton, Co-Founder and Treasurer
Donna Gorton is a retired financial planner and co-founder of Good Hands Plainwell℠. Donna currently serves the Board of Directors as Treasurer. She also volunteers as a Board Member of Bridges of Hope Allegan County, and serves as the Treasurer and Outreach Coordinator for her church. When Donna is not busy volunteering in her community, she enjoys sewing, genealogy, and Life Story writing. Donna lives in Plainwell with her husband Jerry, and has two children, Todd and Cheryl, 5 grandchildren, and 2 great-grandchildren.
---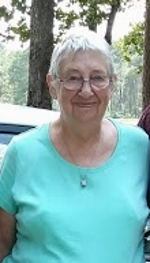 Nancy Heilig, Co-Founder and Board Member
Nancy Heilig is a retired financial advisor and co-founded Good Hands Plainwell℠ in 2011. Nancy is also very active with Bridges of Hope Allegan County, Hope Lutheran Church, and Prairieville Township, Barry County. Nancy resides in the Plainwell area with her husband, Jennings, and has two grown children, Deborah and Butch.
---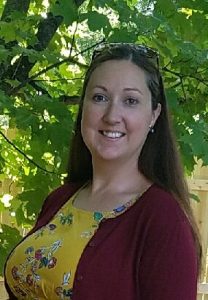 Leandra H. Burke, Board Member
Leandra joined the Good Hands Plainwell℠ Board of Directors in 2015 and currently serves as Vice President. She is the Regulatory Affairs Specialist at the WMU School of Medicine. Leandra has also served as a Plainwell youth ball coach and is an occasional classroom helper. When she is not working and serving the community, Leandra loves to tap dance and hike in the woods. She holds a Master's degree in Public Administration from Western Michigan University and is a current part-time Doctoral student. Leandra lives in Gun Plain Township with her husband, Mike, and their sons Matthew and Nolan.
---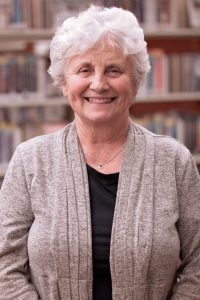 Delphine Beier, Co-Founder and Board Member
Del Beier is a retired Plainwell elementary school teacher and co-founder of Good Hands Plainwell℠. Del resides in Otsego and is an active volunteer at her grandchildren's schools, her church, and in the community.
---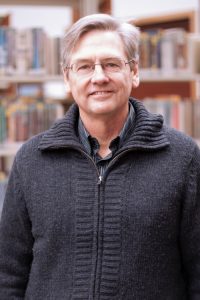 Robert Loftus, Board Member
Robert is a Certified Public Accountant and joined the Board of Directors in 2013. He is also a Board Member of the Kalamazoo Nature Center and enjoys playing golf, biking, and exploring nature. Robert earned a Bachelor's degree in Accounting from Missouri Southern State University. He lives in Plainwell with his wife, Jennifer, and they are parents to two grown children.
---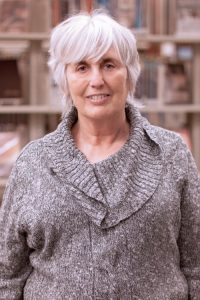 Lexanne Mastenbrook, Board Member
Lexanne has been a Board Member of Good Hands Plainwell℠ since 2015.
---
Click here to view the Good Hands Plainwell℠ 2015 Annual Report.